This superb beer, Cologne's finest, is pure, clear and light. It is delightfully refreshing, made from specially selected hops and bareley making it most agreeable and supremely drinkable. By maintaining the oldest brewing method, we ensure the distinct fragrance and aromatic flavor which distinguishes 'Kölsch' from other beers, and which has made it popular among beer connoisseurs.
The top-fermented beer specialty from the cathedral city on the Rhine – light, unfiltered and naturally cloudy.
Lemon seduces Kölsch
Refreshing, fruity and pleasantly tangy – our naturally cloudy lemon beer in the 0.5l can.
Brewed according to the German Purity Law, Gaffel SonnenHopfen naturally contains no additives, but only malt, yeast, water and hops. Immediately after pouring, exceptional fruity notes develop, which come exclusively from the high-quality Citra hops. The Cologne Pale Ale is not filtered
Fassbrause – pure refreshment
Gaffels Fassbrausen are pure refreshments in the flavors lemon, orange and apple naturally cloudy.
They have cult status and have won several awards, including the gold DLG medal for excellent quality four times alone.
Our cologne spirits
Under the Gaffel Spirits label, the private brewery Gaffel has been offering a range of high-quality spirits for several years. The special feature: All Gaffel Spirits use alcohol exclusively from double-distilled Gaffel Kölsch.
Delicious brewery cuisine and freshly tapped Gaffel products await you in Cologne's most modern brewery.
Enjoy Gaffel away from home
Discover the diversity of Rhineland gastronomy and find the best places for your next Gaffel Kölsch.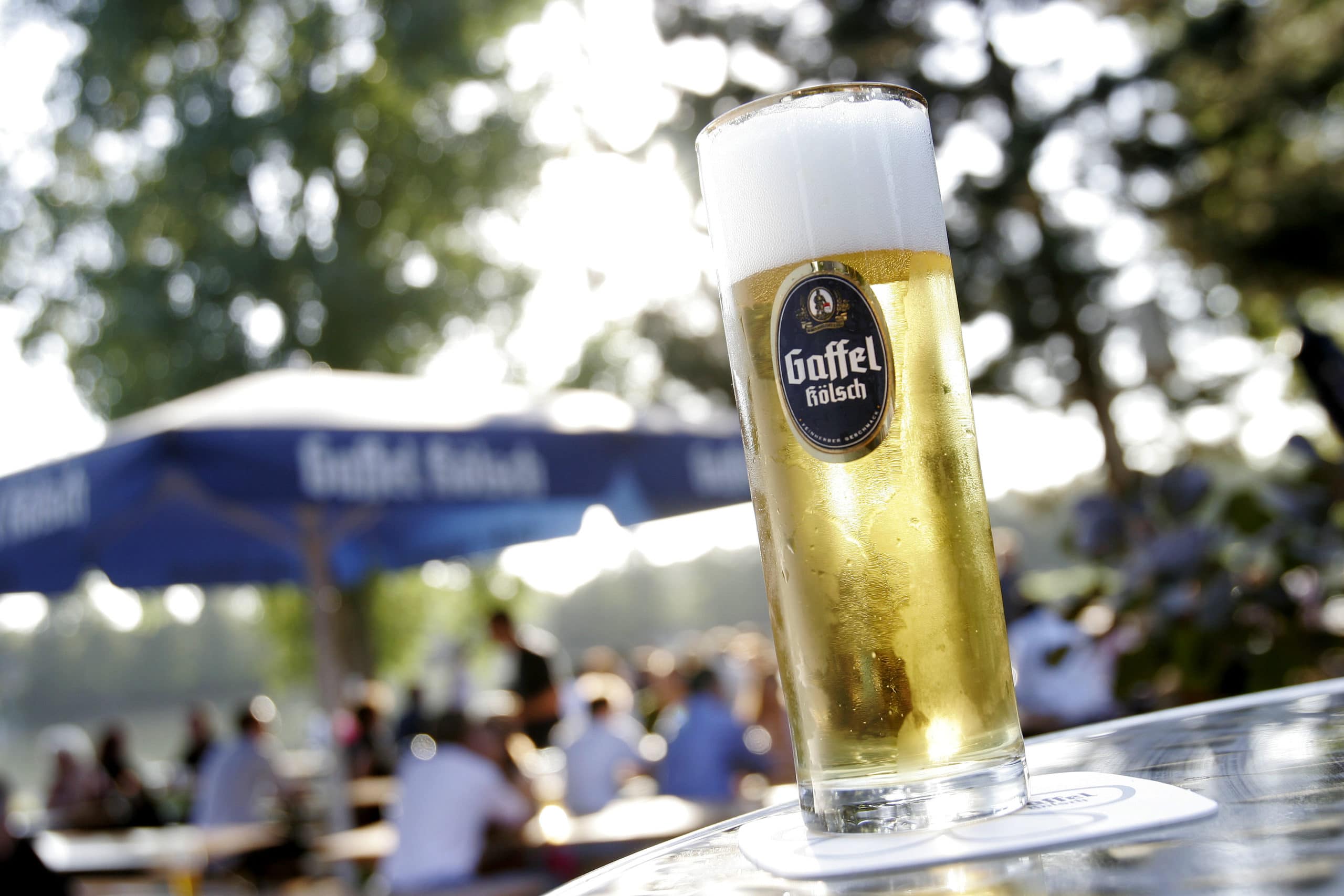 Gaffel – a name with tradition!
With an enthusiasm that has been passed on from generation to generation, we have been committed to preserving the traditional art of brewing and the variety of beer specialties typical of their origin since 1908. In doing so, we courageously carry the tried and tested into the future.
GAFFEL. ESPECIALLY COLOGNE.
The art of brewing with passion